Your Source for Precision Machined Components & Subassemblies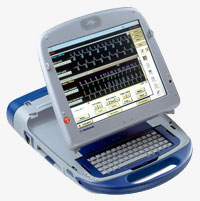 VanPro, Inc. is your number one source for machined magnesium components, castings, and subassemblies. We have earned a reputation as one of the country's premier suppliers of precision machined magnesium components. With a first-class CNC shop ideally located just north of Minneapolis/St. Paul, magnesium machining is the primary focus of who we are and what we do!
Our team of machinists, engineers, and process engineers has well over 100 years of combined experience in machining magnesium. It's this depth of knowledge that enables us to create unique solutions tailored to the specific needs of every part, project, and customer we engage with. Vanpro's sales engineers and CNC engineering experts work hands-on through the development stages of every project to optimize designs, reduce costs, and improve time to market.
From billet machined magnesium prototypes and low volume preproduction magnesium to machined magnesium castings and thixomolded components, Vanpro is committed to finding the best possible solutions to fit each customers' application.
Some of these options may require design assistance. Let Vanpro's experience assist you in reducing unnecessary materials and optimizing design and manufacturing processes. Early identification of DFM (design for manufacturing) issues, close management of any additional finishing and subcontract services, and in-house capabilities for high level assembly operations are a few ways in which Vanpro continues to add increased value for our customers.
In addition to our magnesium machining processes, we are also highly experienced in working with other difficult to machine materials. These include titanium, stainless steel, invar, plastics, composites, and an array of other specialty materials.
For an experienced, professional team offering world-class magnesium machining look no further than Vanpro, Inc. Request a quote, contact us via e-mail or call 763-689-1559. We are standing by to help you with all your magnesium machining needs.
Machining & Casting Capabilities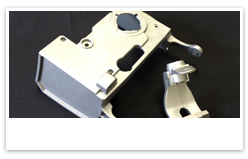 Magnesium Castings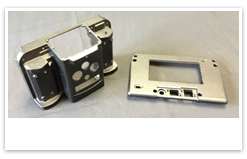 Thixomolding